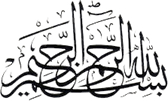 Assalaamu alaikum warahmatullah
Alhamdulillah, Muslim Basketball is proud to announce the creation of its 15th season, SPRINGBALL '14!!
We will be playing a full 10 game season at the Parsippany PAL in Parsippany, NJ. There is something for everyone with D1, D2, and D3 all making a return - as well as the usual - uniforms, stats, referees, and more! We hope to see you on the courts inshaAllah!